A quinceañera, or fiesta de quince años, is one of the most important celebrations in Latin American culture.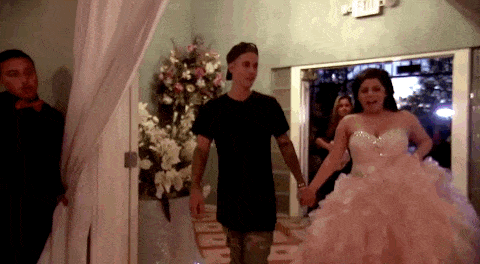 It's pretty standard for the coming-of-age party to include princess-style gown, waltzing, pyrotechnics, choreographed dance routines, tons of food, and a massive cake.
This extravagant, fantasy-like event usually comes with a hefty price tag. Most families save for years, work overtime, and even go into debt just to be able to afford this one special night.
Fascinated by this elaborate tradition, photographer Delphine Blast traveled to Colombia to learn more.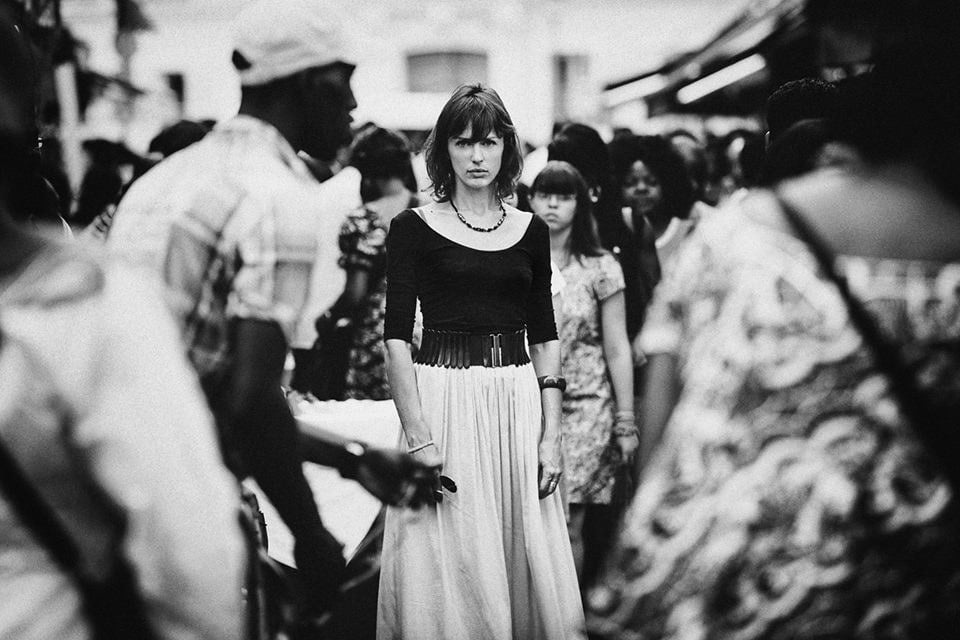 In her new photo series, Quinceañera, Blast photographs 15 young girls wearing their party dresses in the middle of their daily surroundings. She hopes to show the disparity between the extravagant quinceañera parties and the humble families paying for them.
She spoke to BuzzFeed about what the experience of photographing these young girls has taught her:
On her inspiration: « Before the project, I had heard a little bit about this tradition in the Latin Hispanic world, but I wanted to learn more about what this celebration really represents for the girls and their families. »
On Colombia: « I wanted to understand how Colombian women manage to merge modernity and tradition in a country torn between these two entities. »
On how she met her subjects: « I went to store in the city center where they rent the quinceañera dresses and I spent the afternoon there. »
On what she learned: « I realized how important tradition and family bonds are in Colombia. I already knew that it took on a different meaning than it does in Europe, at least in my family, but I really became aware of it there. »
Here are some of the young women whom Blast photographed:
Go to next page to see more
Laura Cristina Zarta in her quinceañera dress: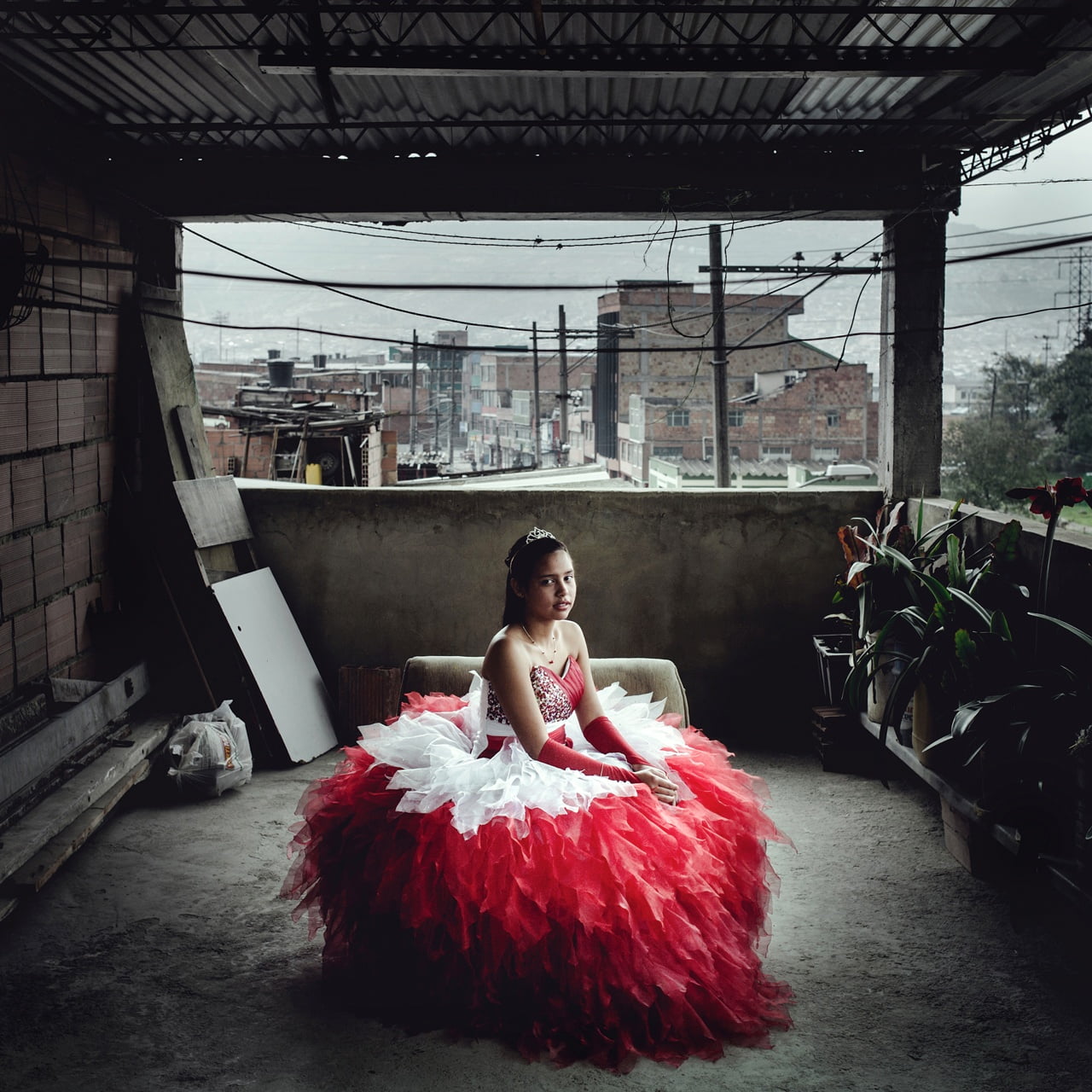 Laura's father is a fruit seller and her mother is unemployed. Laura loves playing football and has been part of the youth Colombian team since 2015. She also wants to become a criminologist. Her parents saved money for six months for her quinceañera, which 200 people attended.
Luna Valentina Arias Beltrán in her quinceañera dress: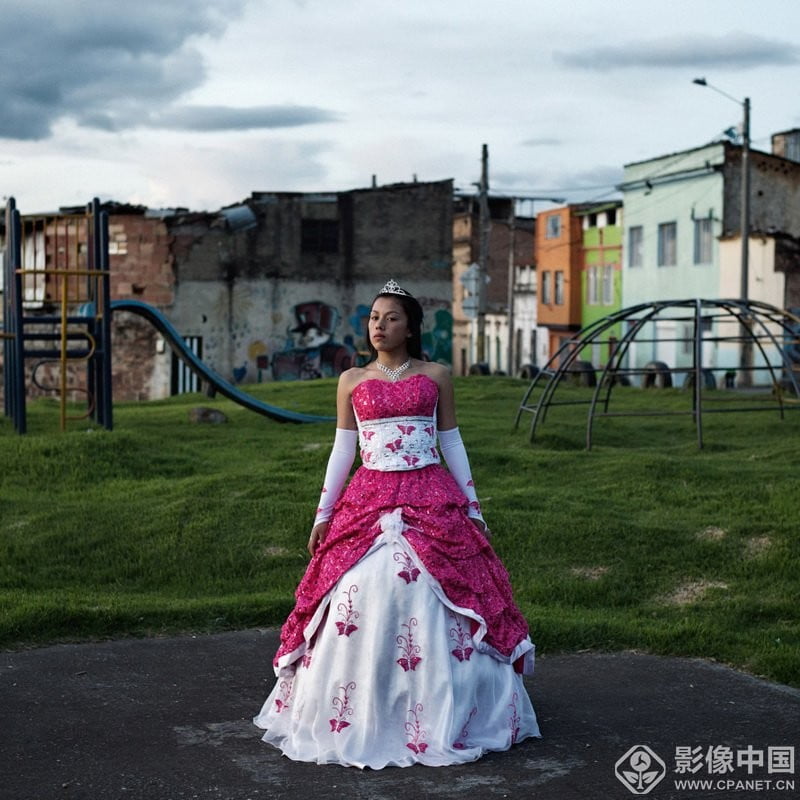 Luna's father is a shoemaker and her mother a recycler; Luna wants to become a soap opera actress. Luna's parents didn't plan on celebrating her 15th birthday, but they finally gathered enough money for a celebration with 80 people.
Go to next page to see more
Melany Forero poses in her quinceañera dress
: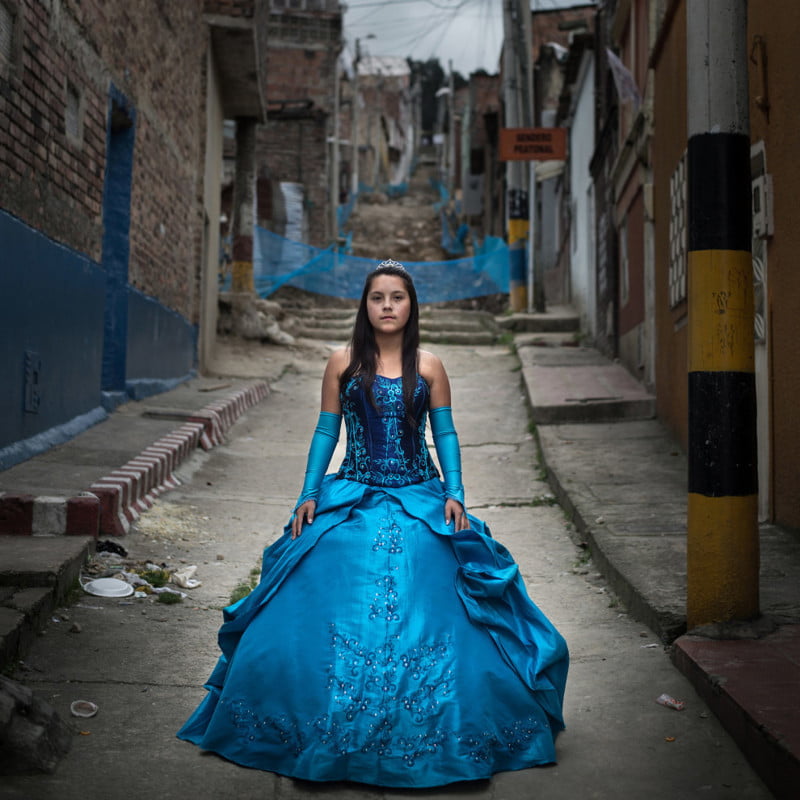 The most important thing for Melany was celebrating her birthday with family; she invited 90 guests to her quinceañera. Melany will honor the symbolic « changing of the shoes ceremony » during her party (to symbolize the passage to womanhood, the birthday girl exchanges shoes, from flats to heels, at the beginning of the party). The father usually takes care of this, as the girl sits on a throne. When Melany grows up, she wants to become a flight attendant.
Source : buzzfeed.com