We usually see criminals as disheveled and shady individuals when their mugshots are taken. These faces are sometimes frightening, and sometimes they are hilarious. The mugshot craze has caught on and it is not going to go away anytime soon. There are also individuals who are pleasing to the eyes, and these individuals do not end up on the funny or ugly mugshots.These women have committed various crimes, but their faces make them seem like beautiful angels.
Lorena Tavera — Shoplifting
Lorena Tavera probably should have thought twice about shoplifting. She was very easy to spot. She stands five feet and ten inches tall. She just happened to be taking a casual stroll in a department store and she found a shirt. The shirt was priced at $69. She decided that the shirt was just a wee bit too expensive and so she wanted a discount.
There was just one problem with the type of discount that she wanted. The store that she was shopping at did not offer an actual discount. She instead went for the five-finger discount. She was also the semi-finalist in the Miss Texas USA competition in 2009 and she was crowned Miss El Paso.
Stephanie Boudoin — Burglary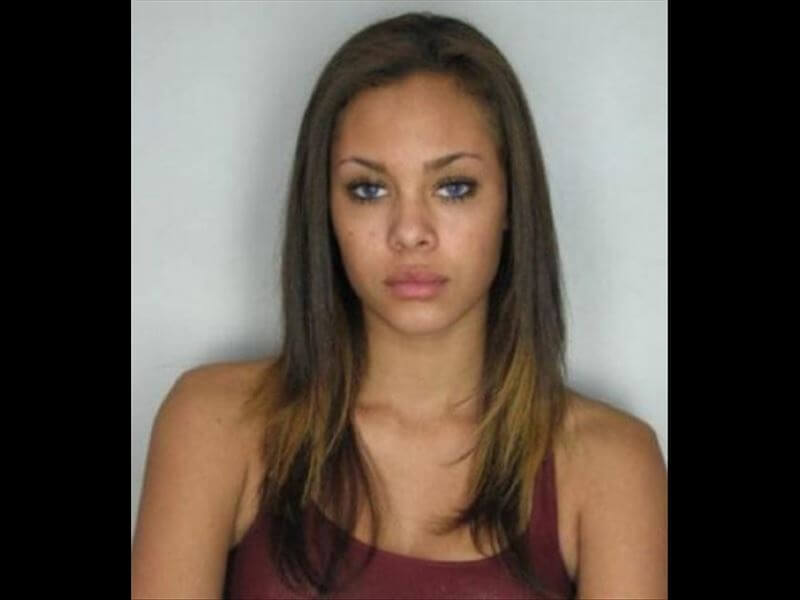 One of the stereotypes of burglars throughout the years has been a guy with a five-o'clock shadow on his face and wearing dark clothing while snooping around a house trying to break in. Let us not forget the burglar mask that is so commonly associated with the stereotype.
Stephanie Boudoin breaks the mold of the stereotypical burglar. She has been dubbed the "beautiful burglar." Boudoin looks sweet and innocent in her mugshot, but she has been accused of breaking into over 40 homes around Victoriaville, Canada. She has a ton of charges linked to her name, and these charges amounted to somewhere over 100 charges.
Click on next page to see more
Andria Kerchner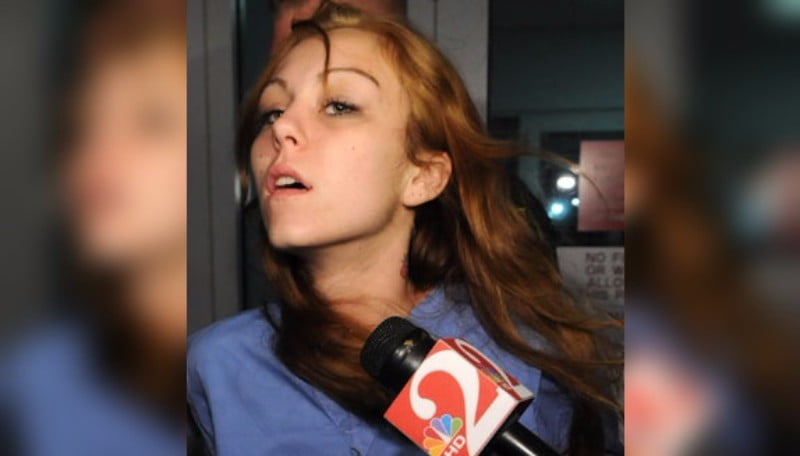 Nineteen year old Andria Kerchner found herself in a horrible situation after she was accused of murdering a police officer, Deputy Barbara Pill. Andria and her friend Brandon Bradley were suspected of stealing from a local hotel. When Deputy Pill stopped the SUV belonging to the two supsects, they opened fire and a bullet struck Deputy Pill killing her. Brandon is the one who allegedly pulled the trigger and received a death sentence for the crime although the sentence was later overturned. Andria was charged with first degree murder and robbery with a deadly weapon. She also had a previous warrant for selling a controlled substance. Andria was sentenced to twelve years in prison.
Arianny Celeste — Domestic Violence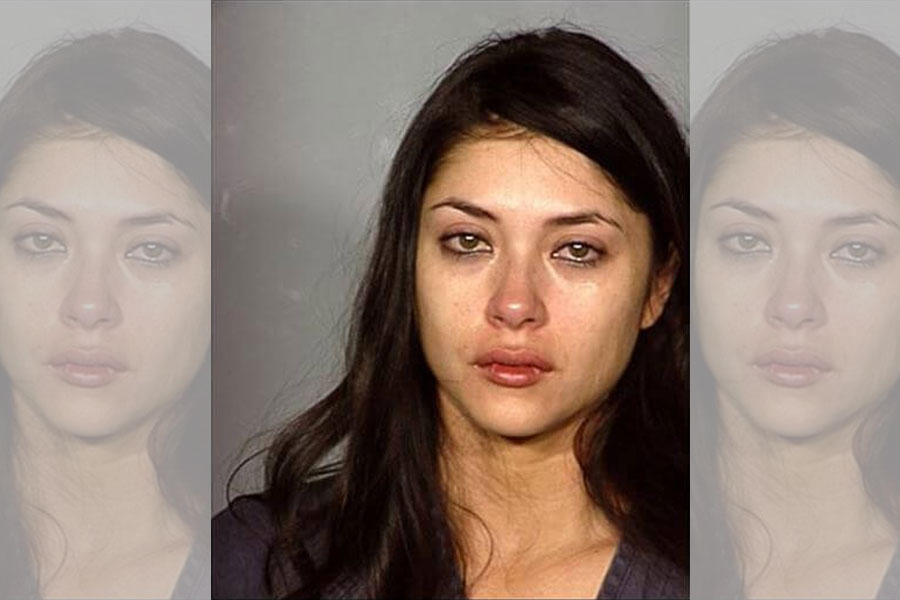 Does this lady look familiar to you all? If you are a fan of UFC fighting, then you have seen this woman, but probably not like this. This is Arianny Celeste, and she is a ring girl with the UFC. She is not a fighter, but she is one of those ladies who parade around in the ring before the slugfest begins.
She might have been practicing to get into the ring because she was arrested for domestic violence. He was arrested in Las Vegas for kicking her boyfriend in the nose after she claimed that he choked her. It would seem like those UFC matches could go a long way in a situation like this.
Meagan Lindsay — Assault and Battery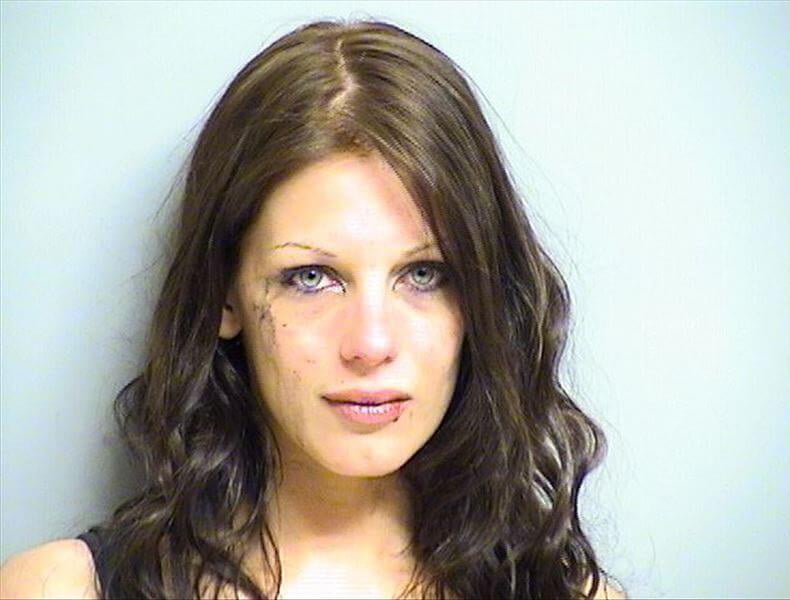 Appearances can be deceiving. Have you ever heard of a character from Marvel Comics named Bullseye? Let me refresh your memory. Do you remember the Marvel Comics movie Daredevil? Okay, now that you remember, Bullseye is a villain who can turn anything into a deadly weapon. If this is true in the comic book world, imagine this occurring in real life.
Meagan Lindsay just happened to turn a high-heeled shoe into a deadly weapon. In 2013, she was arrested for apparently assaulting a woman and stabbing a woman in the face with the pointed end of a high heeled shoe.
Click on next page to see more
Tori Black aka Michelle Chapman — Domestic Battery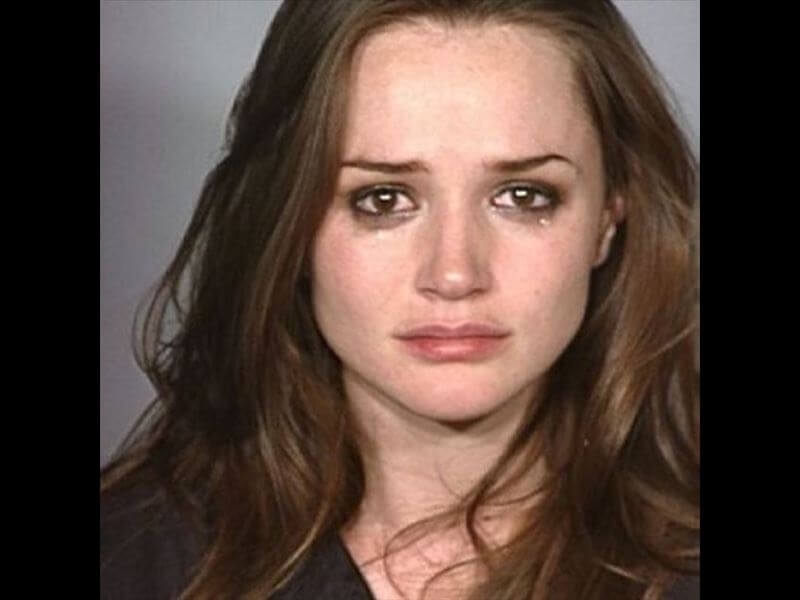 Those of you who are familiar with the adult film industry know who Tori Black is. She is one of the most popular adult film actresses to date. Of course if she were to get arrested she would instantly end up in one of the hot mugshot categories. She is considered to be one of the most beautiful women in the adult industry which would make for the transition of hot mugshot woman.
Tori Black, real name Michelle Chapman, was arrested for domestic battery after the AVN awards. She got a little inebriated after the festivities and an argument ensued between her and her fiancé. Tori later admitted that she caused the debacle which lead to the assault.
Linda Baker — Numerous Crimes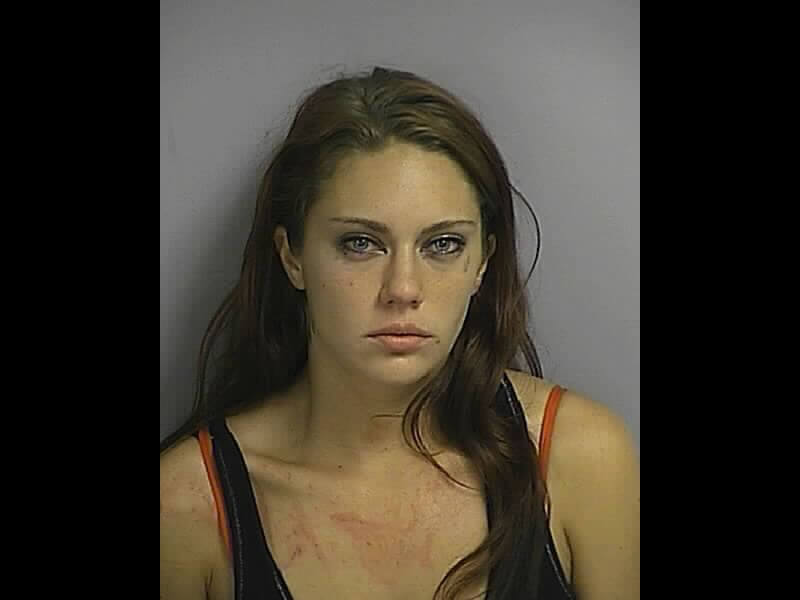 Linda Baker has been labeled "Tagged as Hottie" on florida.arrests.com. Many people can see why this is so. She is another one of these hot mugshot ladies that has a trail of criminal charges attached to her name. She had what seemed to be her first charge back in 2010 for DUI, but some people end up committing other crimes after they have committed their first crime.
Linda Baker has been to jail for driving while license suspended or revoked, disorderly conduct, resisting arrest, resisting an officer with violence, and assault on a police officer or firefighter are just a few of the many charges that she has under her belt.
Samantha Kurdilla — Possession of Narcotics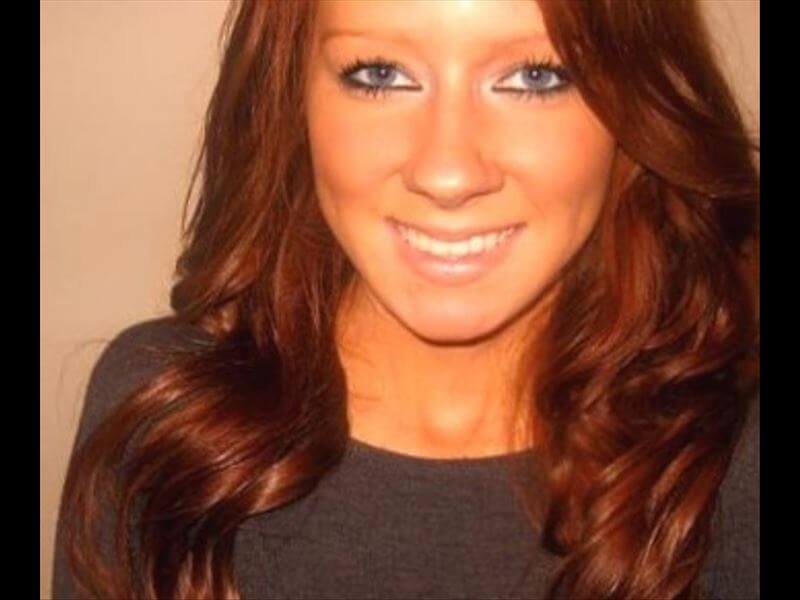 This one is too hilarious not to share. Samantha Kurdilla is one of those women with a hot mugshot. She ended up in jail because of a narcotics possession charge. The narcotics possession charge is not humorous by itself, but the way that she got the charge is the hilarious kicker.
Some people would probably categorize this as one of those "dumb criminal" moments. Samantha Kurdilla was caught trying to smuggle drugs from Pennsylvania to Tijuana. She tried to cross the border but she was caught by a drug detection dog. She plead guilty to a count of heroin possession, which was reduced from the smuggling charge. The dog had to sniff her in an area that is "hidden." She was caught when she texted a friend saying ""smuggling cocaine and heroin in my [sounds like "poochie]."
Click on next page to see more
Kathyren Dennis — Underage Possession of Alcohol & Disorderly Conduct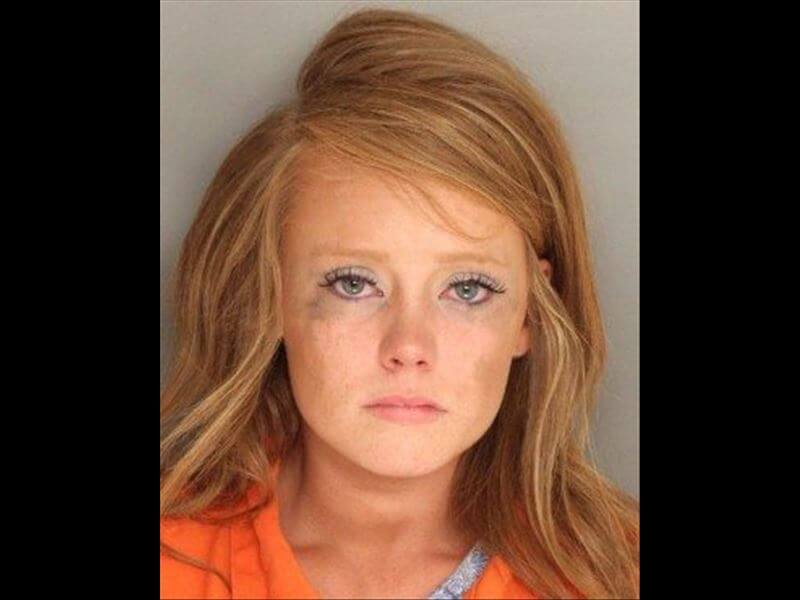 I'm sure a majority of people who are reading this right now have had a drink before the age of 21. It's okay, you probably have had that all important rite of passage: the guzzling of your first beer or alcoholic beverage. It seemed like the in-thing to do back then, and it still is the in-thing to do in many cases.
Kathryn Dennis seems awfully young in this mugshot. She was actually twenty years old when this mugshot was taken. According to Model Mayhem, she is a model and she is also "a small town girl with big dreams." Those dreams took a backseat when she was twenty years old and she was arrested for possession of alcohol and disorderly conduct. She should have waited one more year and then it would have been legal.
Source : hooch