Cosplay is the popular term used to describe « costume play » nowadays. It's considered a performance art where individuals dress up as a specific character. Cosplayers' favorite sources usually include anime, comic books, video games, cartoons and live-action films. You'll typically see cosplayers at special conventions where numerous attendants will come dressed up in costumes.
One particular cosplayer that has made a name for herself is Alyson Tabbitha. She's mastered the art of sewing, producing, and makeup to become one of the most skillful cosplayers. In many of her cosplay photos, she looks like she's literally jumped out of the TV screen or comic book. Don't believe us? Take a look at some of her best costumes below.
Attack On Titan
Alyson Tabbitha is so skilled in her cosplaying abilities that we believe there is no character that she can't transform into. The makeup, the hair and the costume — Alyson has it down.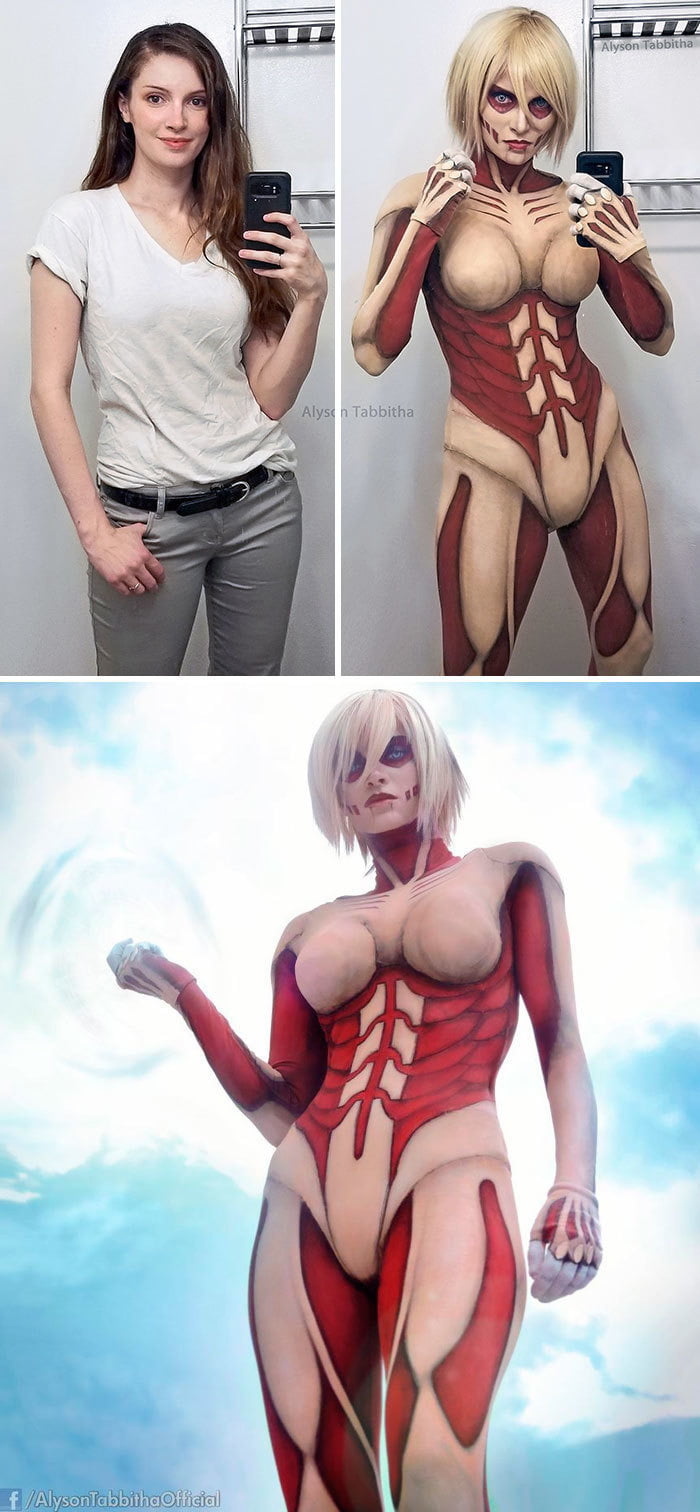 Widowmaker from Overwatch
Alyson had an early start due to her mom being a professional character performer. Ever since she was a baby, her mother would create and dress her up in Halloween costumes.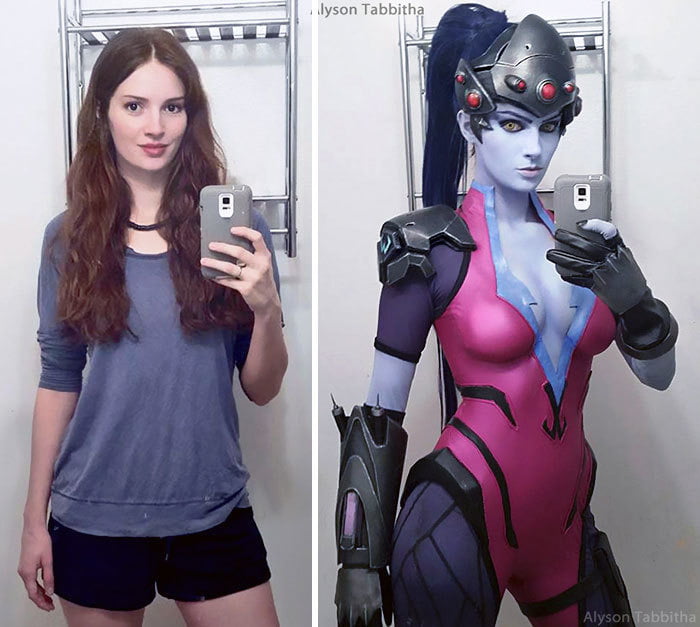 Click on next page to see more

Vincent Valentine from Final Fantasy
It's not a surprise that Alyson eventually began making her own costumes. It wasn't until 2014 that she committed to cosplay professionally. Ever since, she's made costumes that have been memorable at several conventions she attended.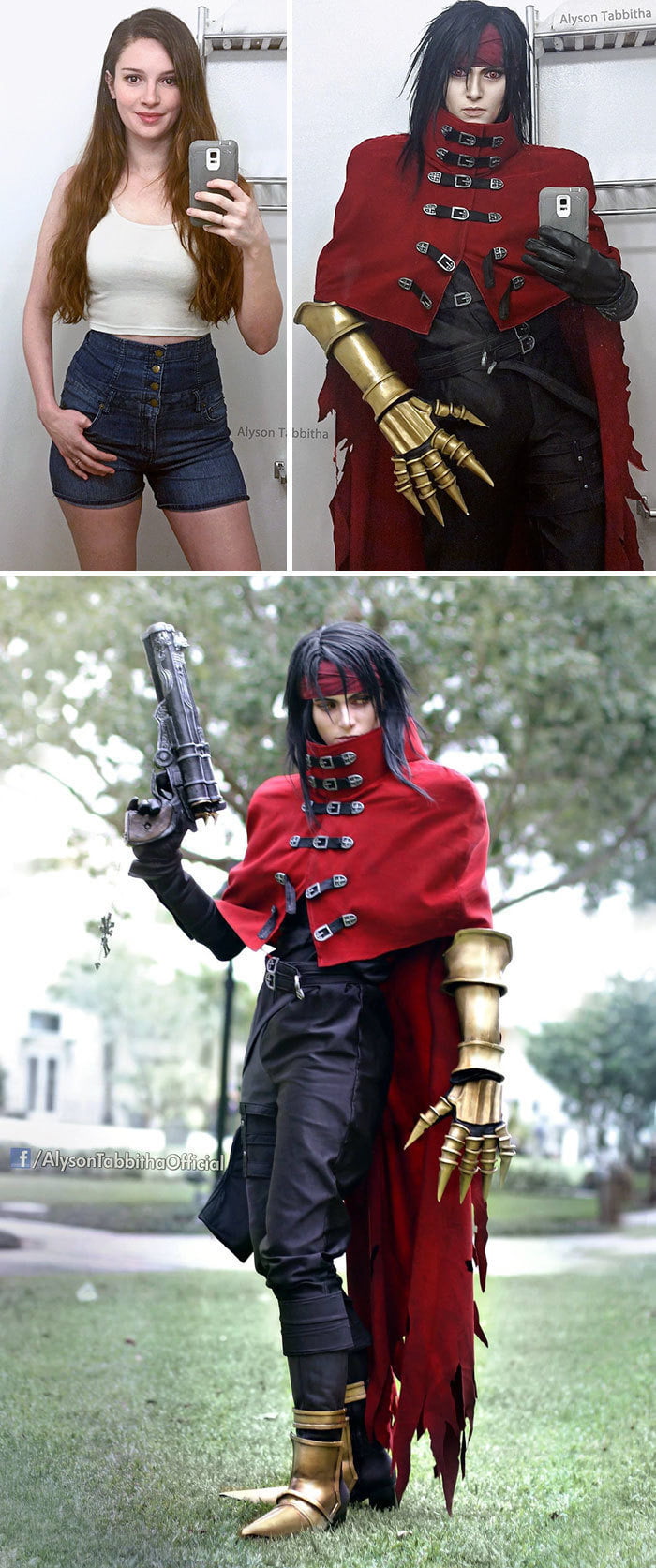 Edward Scissorhands
Her cosplay is not limited to any category. She can transform herself into fictional movie characters like Edward Scissorhands or animated characters like those from Final Fantasy.

Leeloo from The Fifth Element
"I love dressing up any chance I get," says Alyson. "So when I discovered conventions and other cosplayers that dress up as their favorite characters, I knew it was something I had to get into and right away! I've been crafting costumes for years now."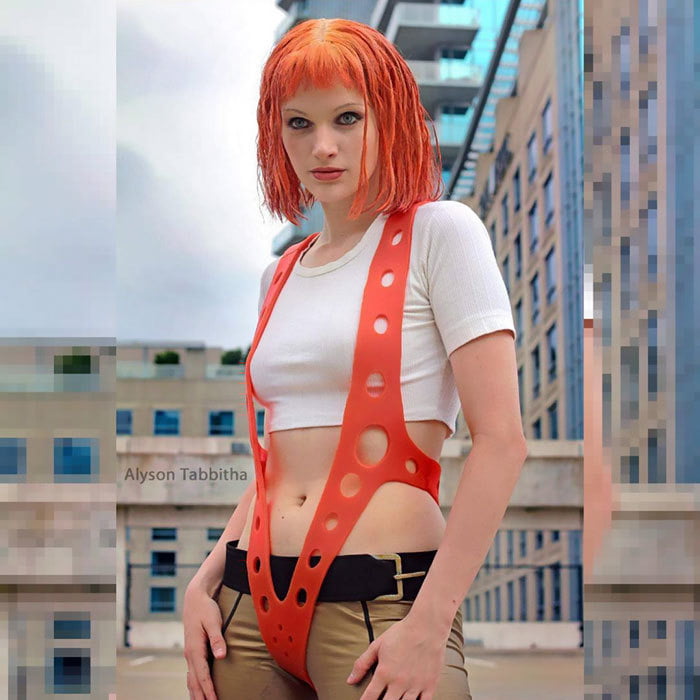 Click on next page to see more

Rikku from Final Fantasy X
Alyson has several cosplayers that she looks up to. Most of them are either her own personal friends or people who also share her passion for cosplaying and push to improve their costume-making skills.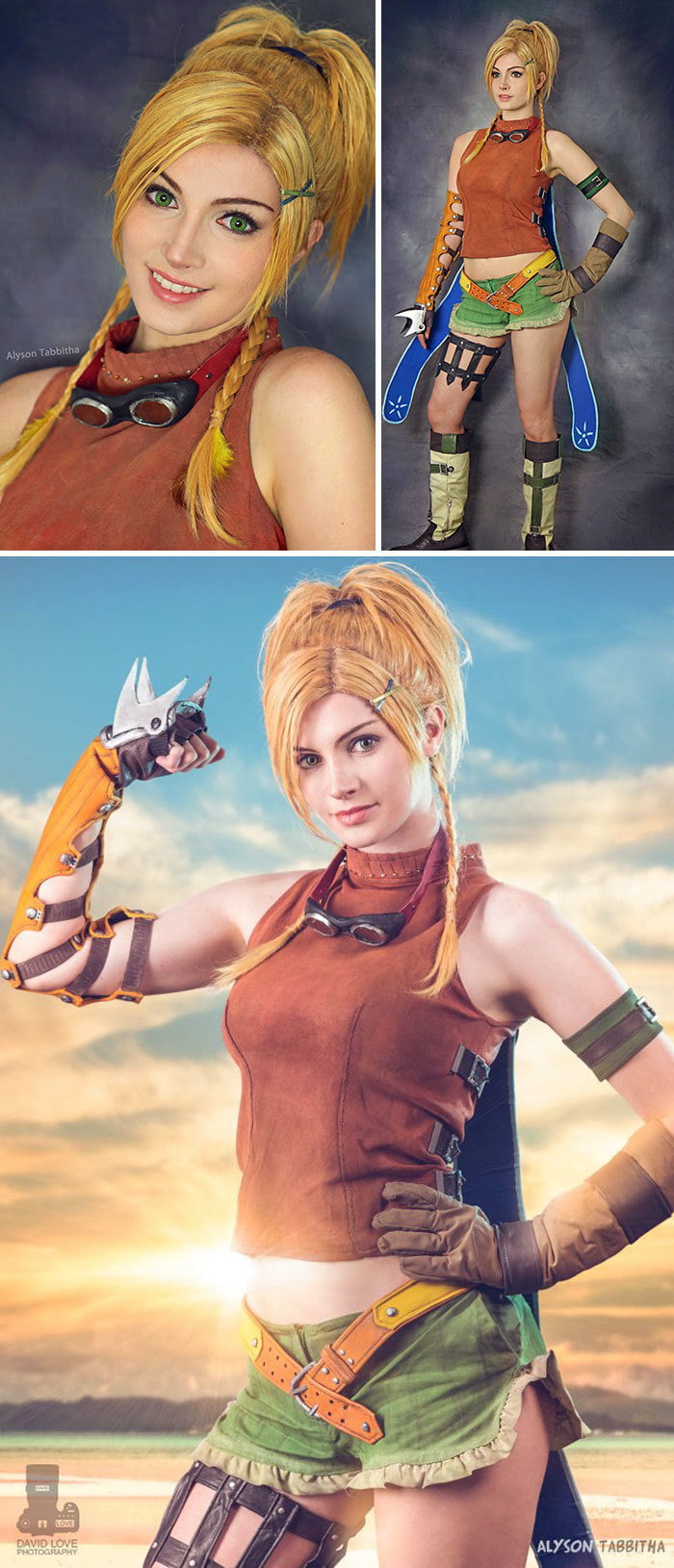 Elvish Make Up
When she's in costume, she always feels like she's cooler than she actually is. « But I'm still my normal awkward self just fangirling over all the other costumes. »
img class= »aligncenter wp-image-17057″ src= »http://www.mondeamour.com/wp-content/uploads/2017/10/lifebuzz-9c9df644558f50a0aabb702a704c977b-limit_2000.jpg » alt= » » width= »481″ height= »328″ />
Source : lifebuzz.com